Char.CuterieMama
Where Every Bite is an Experience!

ORDER NOW

Home


🍽️ Elevate Your Occasions with Custom Creations 🍽️

At Char.CuterieMama, we're more than just a business – we're a culinary adventure waiting to unfold. Picture this: a world where every gathering, from intimate dinners to grand celebrations, becomes an unforgettable memory etched in taste and artistry.

🌿 A Feast for the Senses 🌿

Our craft is creating custom Charcuterie Boards, Boxes, Cups, and Grazing Tables that transform ordinary moments into extraordinary experiences. We've perfected the blend of flavors, textures, and aesthetics to craft unique masterpieces that leave a lasting impression.

💑 Family Roots, Culinary Passion 💑

Meet the faces behind Char.CuterieMama - a dynamic husband & wife team, and proud parents of twin toddlers. Our family's love for food, creativity, and quality ingredients inspired us to embark on this flavorful journey.

🌟 Seasonal Magic, Endless Inspiration 🌟

No two boards are ever the same at Char.CuterieMama. We dance with the seasons, drawing inspiration from nature's bounty to curate stunning edible art that mirrors the time of year. Freshness and innovation are our guiding stars.

🌾 Catering to Every Occasion 🌾

Whether you're planning a cozy date night, a bridal shower, a corporate event, or a grand soirée, Char.CuterieMama is here to cater to all sizes and preferences. From single-serve delights to lavish party spreads, we've got your back. Charcuterie only.

🥖 Allergies & Substitutions - Your Satisfaction is Our Priority 🥖

We take your needs to heart. At Char.CuterieMama, we are committed to accommodating allergies and preferences. Your satisfaction is our top priority, and we strive to create a custom culinary masterpiece that's perfect for you.

✨ Freshness Meets Convenience ✨

We believe that the finest ingredients should be accessible and enjoyed conveniently. That's why Char.CuterieMama is your trusted source for fresh, high-quality ingredients presented in a fun and hassle-free way.

Join us on a journey where every bite is a work of art, and every occasion is elevated to the extraordinary. Char.CuterieMama – Crafting Culinary Magic, One Board at a Time.

Discover our creations, savor the moments, and make memories that taste divine. 🍷🧀🍇
Feel free to text and ask any questions

Text (623) 232-8470

Reviews from Google
Reviews from Yelp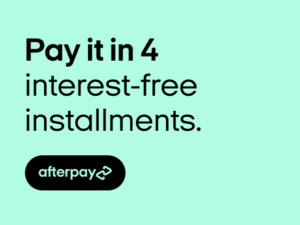 Yay! We've partnered with Afterpay so you can now pay better whenever you shop with us. Just choose Afterpay when you checkout, then pay it in 4 interest-free instalments.* 🙌
*See Afterpay terms for complete terms.
Follow us on Instagram below
Letter from the Owners

Hello,

We would like to thank you for taking the time to look at our website. We know everyone is busy these days and would like to help out by keeping you up-to-date with our latest charcuterie boards/boxes along with ideas to go along with it. Please fill out the form below with your information if you would like. You will get a one-time discount just for signing-up.
Thank you,

Kelly & Greg
Owners